Culture and Diversity
I recognize that one of Tulsa's greatest strengths is our rich history and cultural diversity.

The rich architectural growth of the oil barons, contributed to and continues to influence amazing and historical art deco buildings and outstanding art collections.

The historical "Route 66" enters Tulsa from the east, in District 6, and exits in the west. Tulsa is the birthplace of this "Mother Road" from days gone by and Oklahoma has more living miles than any other state. We draw national and international travelers into our city on a regular basis because of this historic icon. The city and the council are working to preserve this jewel and recently approved a "Route 66 Overlay" that will allow for neon signage to once again grace this iconic path through our city. I have personally advocated for a bike trail along the Tulsa portion of the route, and for additional scenic locations to encourage travers to stop and spend more time in our city.
We recently renamed fire station 30 on 11st to Fire Station 66. "Keepers of the Mother Road" is there motto.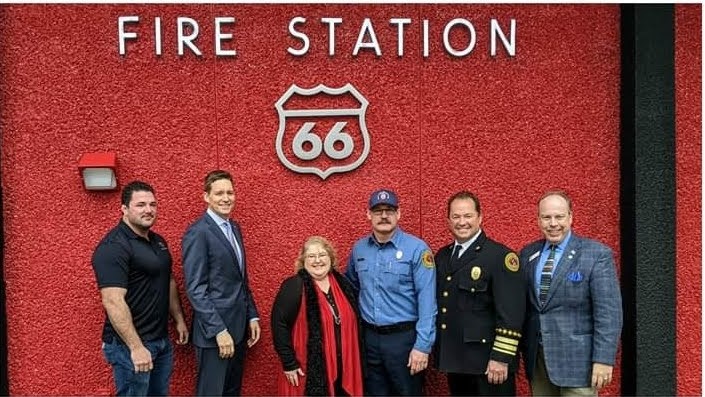 We are a city woven with cultural history that includes our Native American roots, where our city grew from meetings under the council oak, to our Black Wall Street, and the dark days of race riots. We continue to gain even more diversity with our growing Spanish and Latin population, our Vietnamese population, our Hmong population, and many other diverse populations. In fact our population and history includes cultural infusions from around the world.

We have art, music, and communities within our city that represent the changing times and the lessons learned. By focusing on iconic treasures and historical culture we can add more flavor to Tulsa's destination menu.

This history and diversity is an advantage for Tulsa. It provides an incentive for growth in tourism, plus art, history and music studies; and the diverse workforce provides for commercial growth.

East Tulsa is one of the most diverse districts in the city and I have established working relationships with many of the community leaders and will continue to reach out to others. This allows for greater success when addressing issues related to cultural differences.